Summer Fruits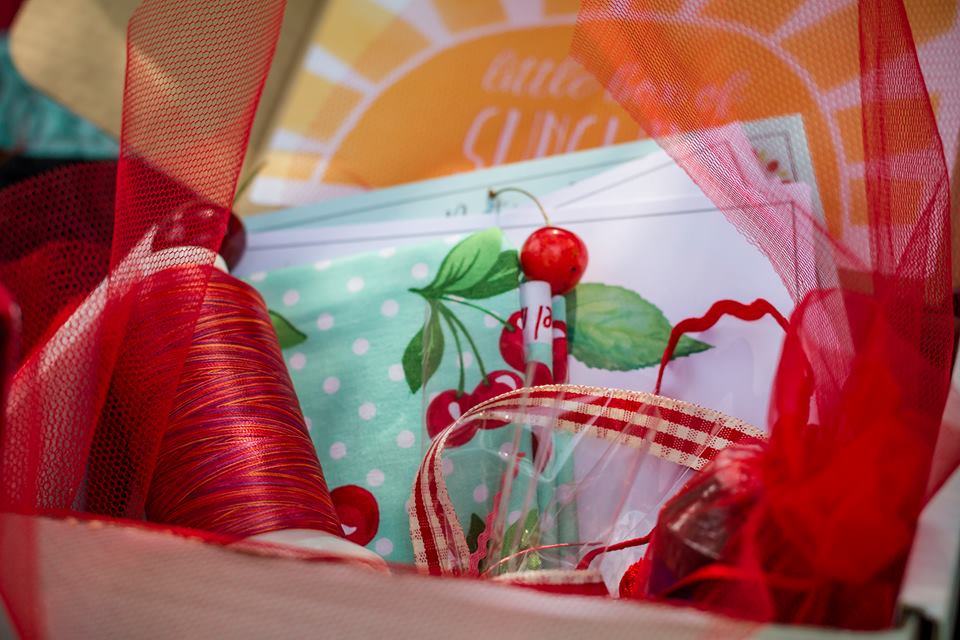 Our Cherries and Strawberries Sunshine Boxes and Moonshine Bags went out this week. Each month when I put together the Sunshine Boxes I think it's my favourite. We really did enjoy putting this one together. The Sunshine Box has a retro cherry theme; very 1950's American diner.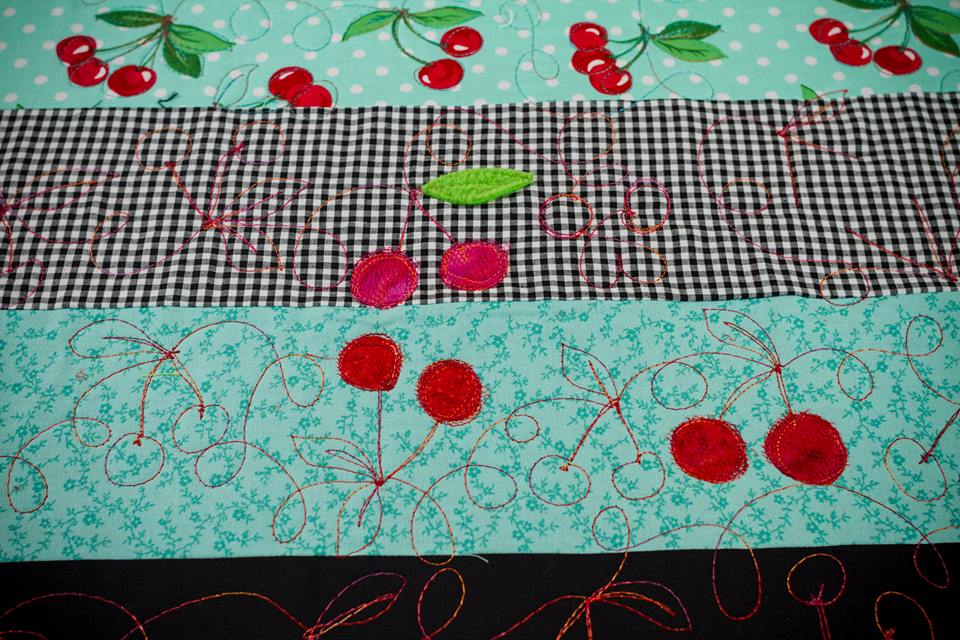 The cherry line designs are easy and fun to execute and there are lots of simple ways to create interesting variations. By changing the number of cherries or the direction of the stalks you can create a different look. Don't you think these heart cherries are just adorable!
The Cha Cha Fantastico thread played out beautifully as it has every possible colour of cherry in the one inch variegated colour changes.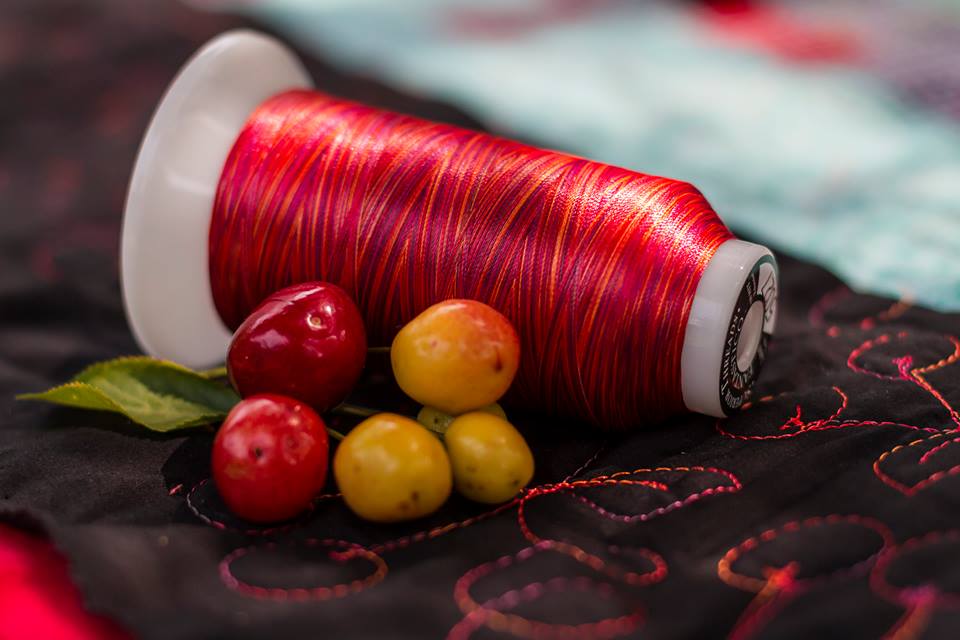 Our special tip this time was a raw edge applique technique that you can do right on the frame using the netting that we use instead of tissue paper in our subscription boxes. We think you'll love how this makes the cherries 'pop'.
The embellishment bag is fun too with these polymer clay summer fruits that you can hand stitch onto your projects. There are lots of red buttons that work well for cherries of all sizes. I found them particularly useful for covering up any mistakes.
Our gift this month is a cone of retro sweets. Please don't confuse the polymer clay embellishments with the sweets! I had to keep on buying the sweets because my family kept on eating them! I hope you like them as much as they did.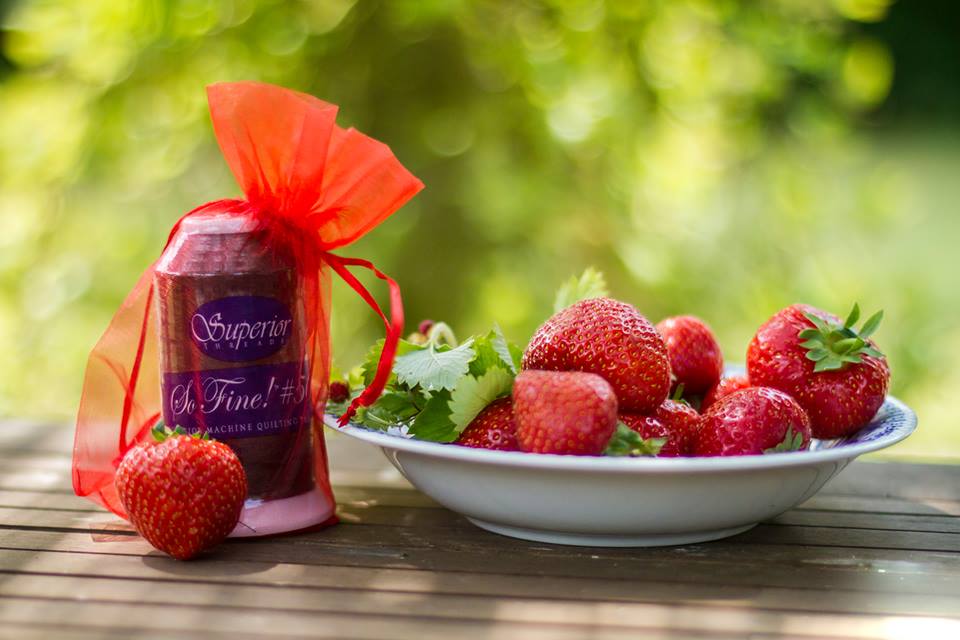 Our Moonshine tutorial teaches a strawberry line design. We used the Black Out thread from the Magnifico range. Our Machine Quilter frames transform the needle on our Juki TL QVP Mini lockstitch machine into a pen.  So the strawberry design came out looking like a pen and ink sketch. The line design with thread on fabric is deliberately rough and sketchy.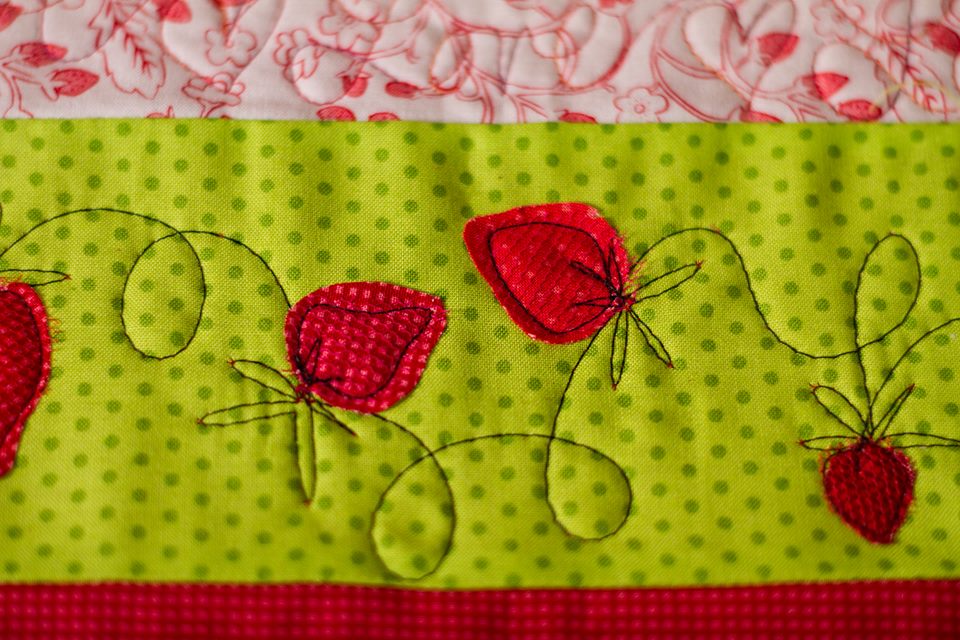 Then we included a variation of the cherry raw edge applique tutorial. We added a splash of colour in much the same way that pen and ink artists make use of watercolour.
We cut out strawberry shapes from red fabrics.
Then we added the netting on top and used the black thread to draw the strawberry shapes and to connect them to each other.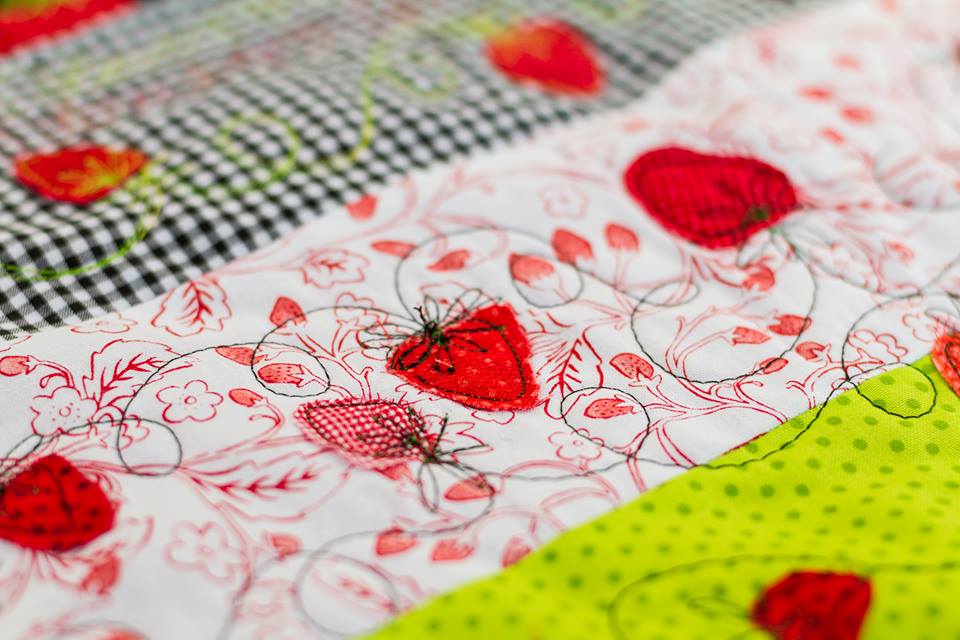 It was fun to see how the idea played out on different fabrics. Astonishingly effective. Subscribe to our monthly Sunshine Boxes and Moonshine Bags to get the step by step video tutorials and the thread, fabrics and all the other goodies.