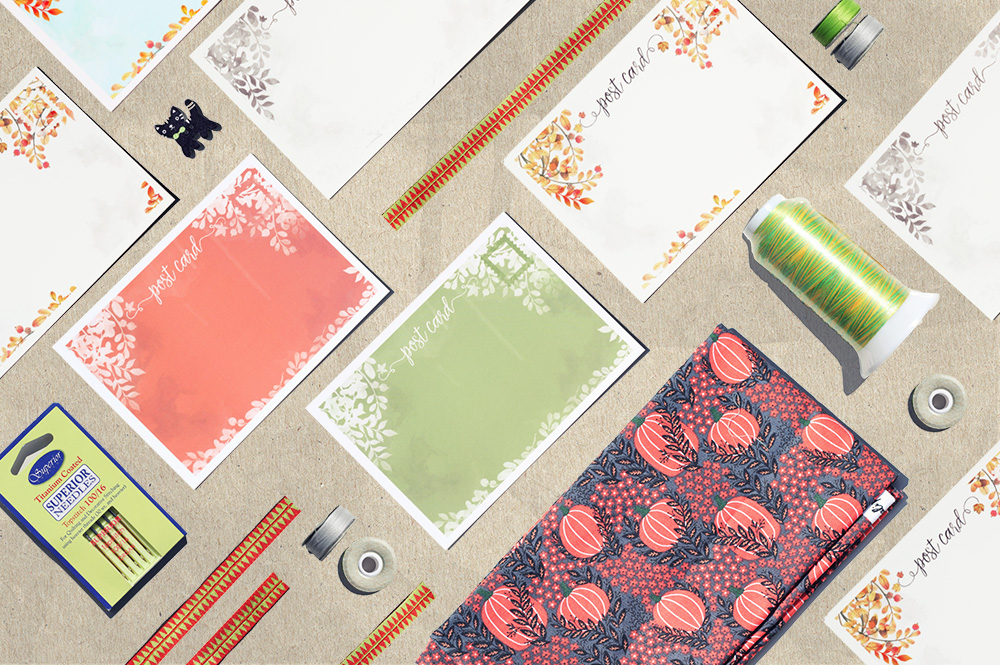 Introducing… The Little Box of Sunshine
We're very excited to be launching our new monthly subscription boxes! The Little Box of Sunshine is part of our 'Circles round the Sun' education programme. It's the ideal way for quilters to gain basic free-motion-quilting skills by building on the simplest quilting pattern – the circle. The boxes are themed so that every month you'll do a quilted postcard project based on a loopy pattern that incorporates a seasonal motif – believe it or not, these postcards will actually go through the post! As well as access to an exclusive educational video, the boxes contain a range of tools and materials to get you going on the project and build your fabric and thread collection. The first box is pumpkin themed and ready now for shipping. We are so excited to share this project – it's going to be super fun!  Here's a sneaky peek at the contents for the first box…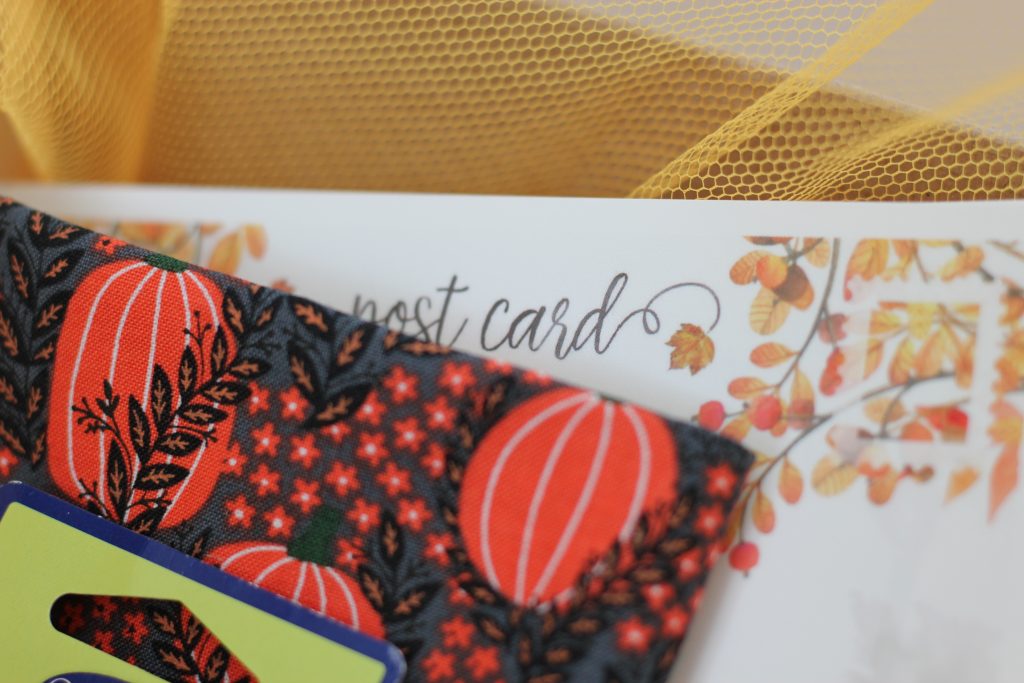 You can view our Little box of Sunshine VIDEO TRAILER just below:
So what's actually included in the boxes?
There are three box sizes – basic kitty, super mom and the BIG Tom best of Both box – so you can tailor the box size to suit your needs.
The basic box – our kitten sized offer comes just with the the 2,000 yd Fantastico thread cone, a pdf postcard file and access to the video clip tutorial. It's for people who want to use their own fabric, but still want to build their thread stash and learn the new machine quilting skills in the videos.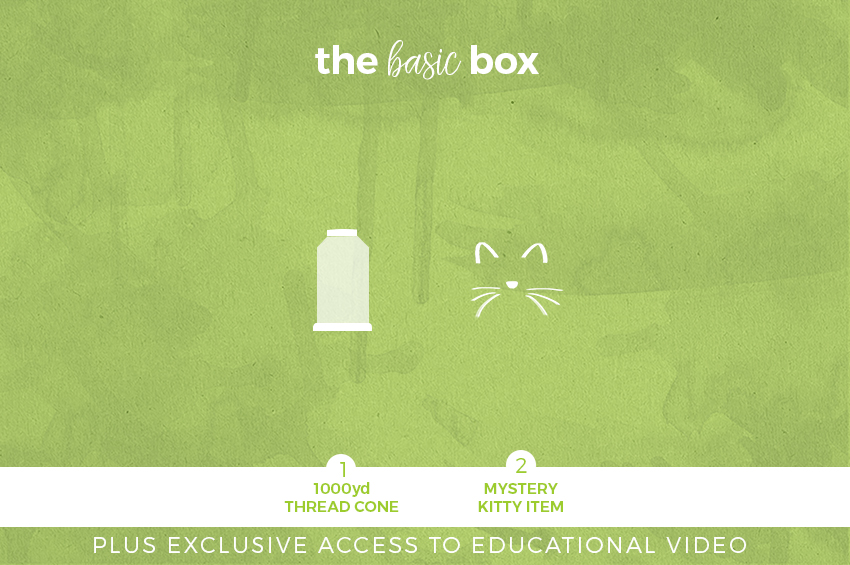 The standard super Mom box has
4 unique seasonal postcards, and a downloadable pdf postcard file that lets you print more
a 2000yd cone of Fantastico machine quilting thread,
a long quarter of our theme fabric for the month,
2 pre-wound bobbins each with 118 yds of Bottom Line thread,
a little roll of paper to get you doodling,
a gorgeous strip of super trendy Renaissance Ribbon to embellish your post card projects,
and a mystery kitty item that changes each month,
plus the exclusive access to a high quality educational video clip tutorial to introduce the new circles round the sun line designs.
the first month includes FREEBIE  bonus 5-pack of 100/16 Topstitch needles – ideal for free-motion-quilting on or off a frame.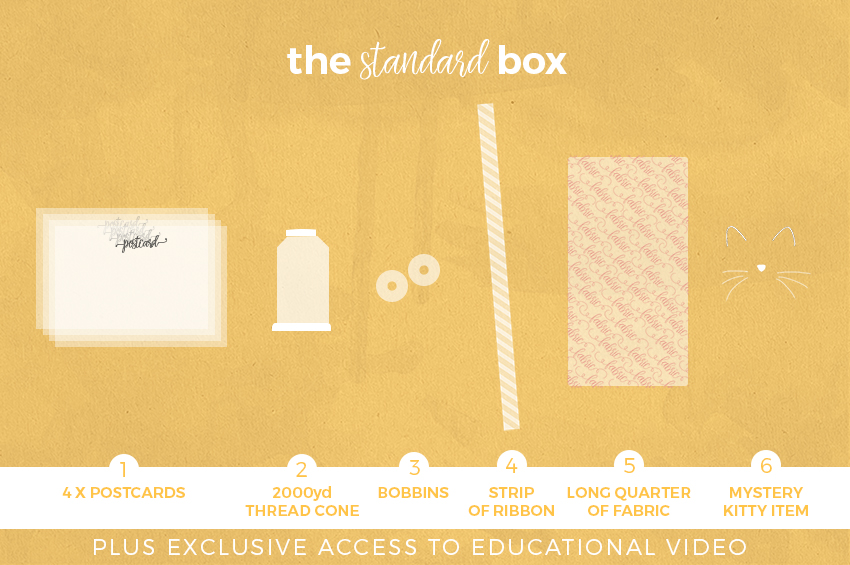 the BIG TOM Box has everything in the Super Mom box but with a 'bag of moonshine' included. The bag of moonshine includes special extras – we like to keep these extras as a bit of a surprise, but it'll be things like another cone of thread in a different colour (but still matching – yay!), an extra line design, or some extra fabric, or a bonus a themed recipe!  You could also get the bag of moonshine on its own too, but if you get it as part of the big Tom box, you'll get a big £10 discount and save on postage!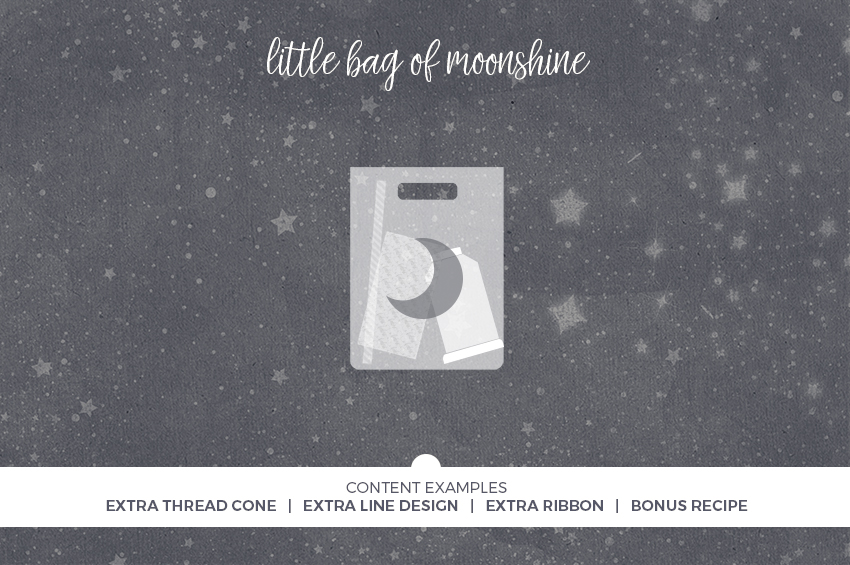 What will I be learning?
The Circles Round the Sun video clips are designed to introduce free-motion machine quilting techniques. Each month we'll teach a new line design so you can practice on paper and a fabric practice piece. You'll end up with a great stack of completed fabric postcards that you can send to your friends and family. Our tips and tricks will include: how to do all over patterns, how to move a design in all directions, how to work with different kinds of fabrics and threads, and how to make the most out of your sewing machine and/or your machine quilting frame! Our aim is to provide all the materials, tools, tips and tricks you need in one little box of sunshine!
The framework of the programme allows you to learn all this a little at a time, month by month for a year, keeping you steadily learning new skills and building on your old ones. You'll be building your own thread stash and line design repertoire as you move with us through the year. We'll be available by email and phone to offer support and answer questions. That's a lot of joy in one little box!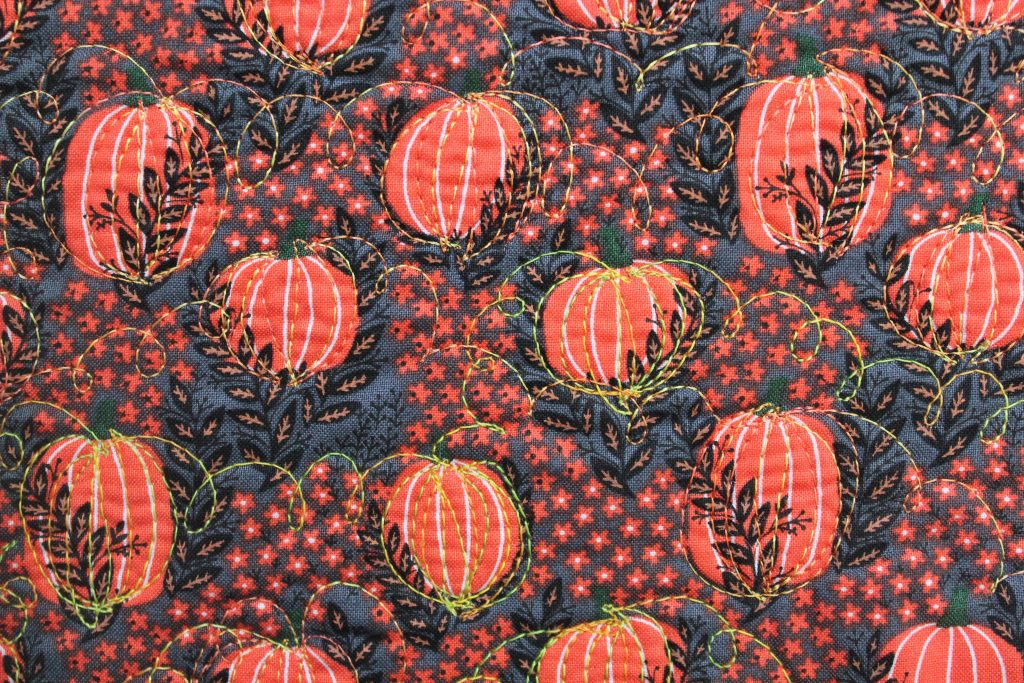 How much does it cost?
You can either subscribe monthly or buy a one-off box, but bear in mind that each box works out cheaper if you subscribe! All our boxes and bags are sent by First Class Post with a small parcel rate of £3.35. The standard Super Mom boxes and the Big Tom best of both boxes are available for a limited time only. When they're gone, they're gone. Our basic sunshine boxes and moonshine bags will be available indefinitely.
The basic box of sunshine (the kitty cat) subscription cost £19.99 per month + p&p, one-off cost £25.00 + p&p
The standard box of sunshine (the mom cat) costs £29.99 per month + p&p, one-off cost £35.00 + p&p
The bag of moonshine on subscription £19.99 per month+ p&p, one-off cost £25.00 + p&p
The BIG box of sunshine (our tom cat offer, includes the standard super mom box plus the bag of moonshine) subscription costs £39.99 per month + p&p (this price includes a £10 discount for buying both together!) one-off cost £45.00 + p&p
You can also purchase the basic box of sunshine and the bag of moonshine together for £39.98 + p&p We'll ship them together and you'll save on the postage.
Where do I sign up??
The boxes will make their official debut at the Festival of Quilts this month – you can find us at stand A46 if you're coming; there'll be a sign up sheet there! If not, drop us an e-mail to let us know you'd like to sign up: martha@machinequilter.co.uk.