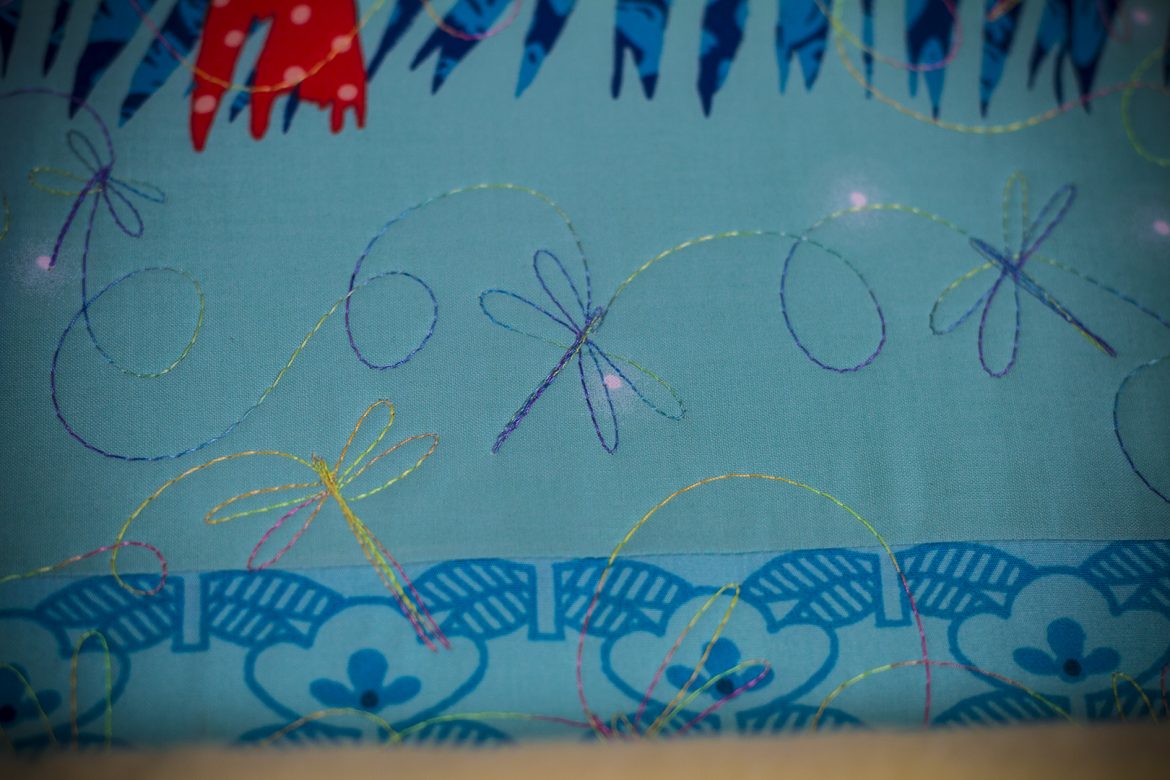 June Bugs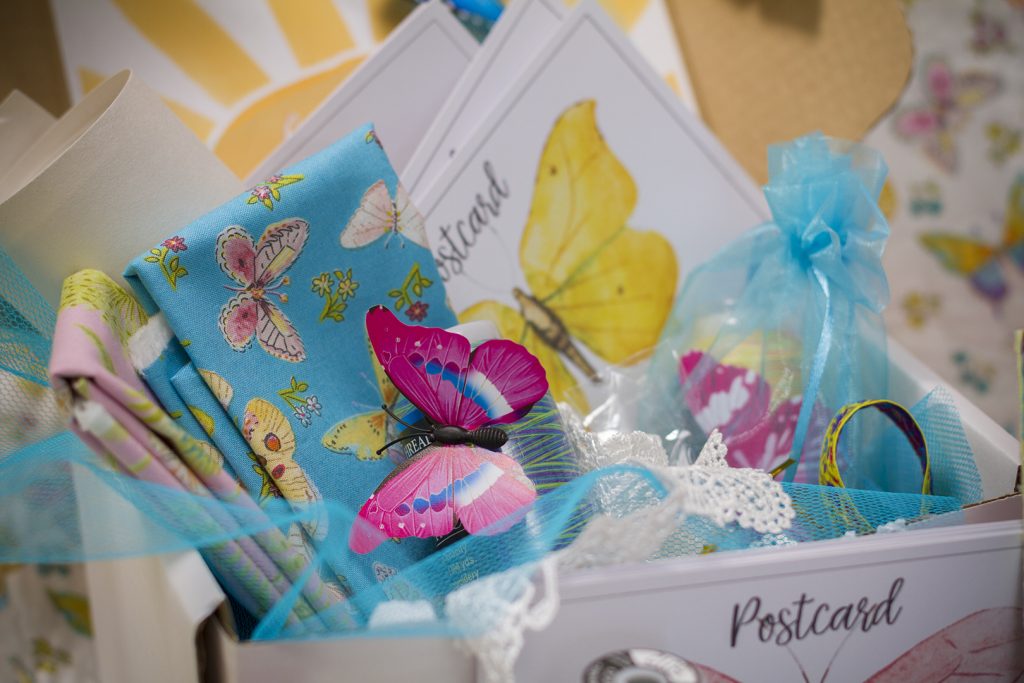 The Butterflies and Dragonflies in our June Bug tutorials this month are giving us the chance to practice symmetry. In both cases, making sure that the wings on one side of the bug, mirror the wings on the other. Our Sunshine subscription boxes include two beautiful butterfly fabrics by Dena Designs from Free Spirit.
Both our Sunshine Boxes and our Moonshine Bags feature Fantastico thread cones. The tropical purple, turquoise and lime green colours in the Sunshine Molokini Fantastico cone and the neon shades of orange, pink and lime in the Flower Power work beautifully with both the butterfly and dragonfly line designs.
Our special tip this month include step-by-step instructions on rolling on and levelling your frame. If you look closely at the place where the bed of the sewing machine meets the back of the quilt sandwich you'll see that it's beginning to drag. We'll show you how to check for and fix it when it happens.
You can sew how both the Fantastico threads play out in the dragonflies below. The look so cute flitting about Sarah Jane's lightening bug fabric. This captures my childhood memories perfectly!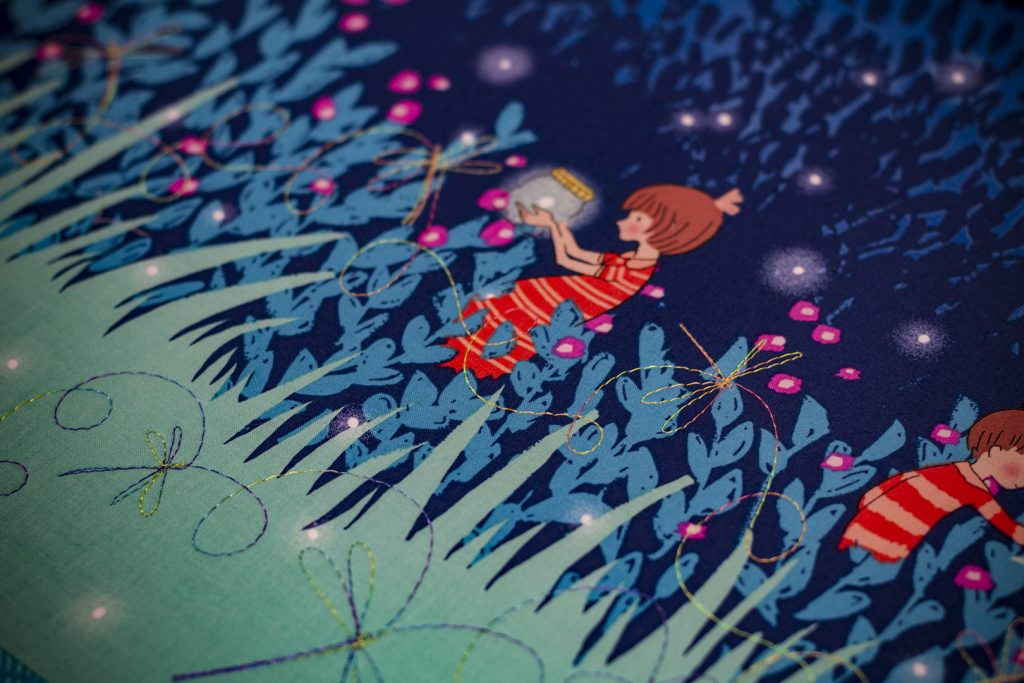 Here's one of the finished postcards. Checkout the sparkly eyes! Aren't they fun?  We've included a variety of sparkly bug eyes in each moonshine bag so you can add them to your own postcards.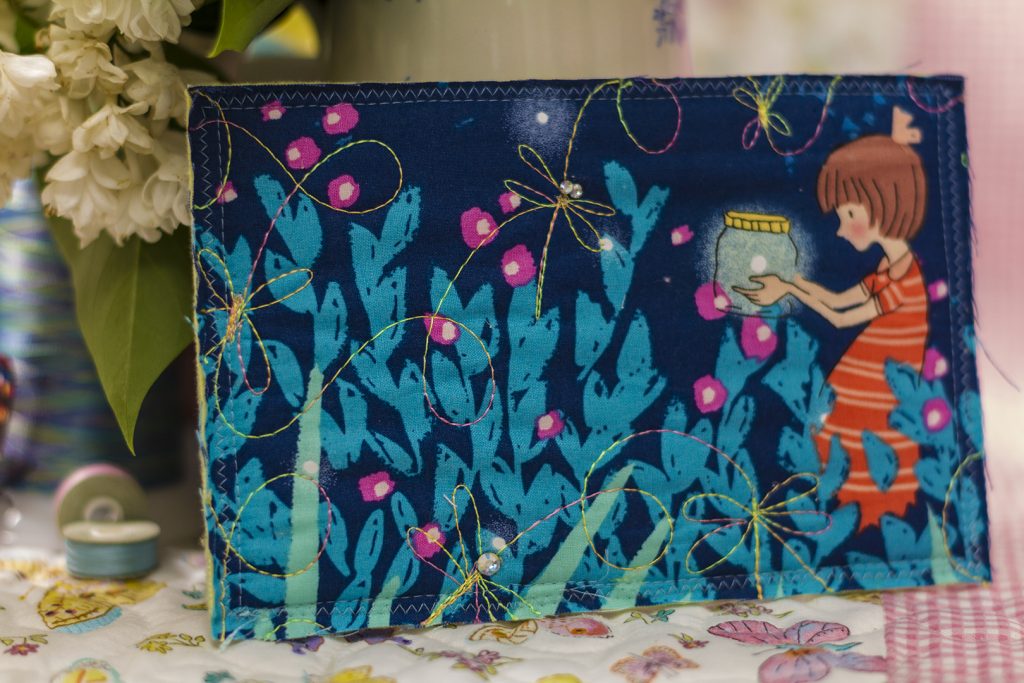 The butterflies were lovely too.