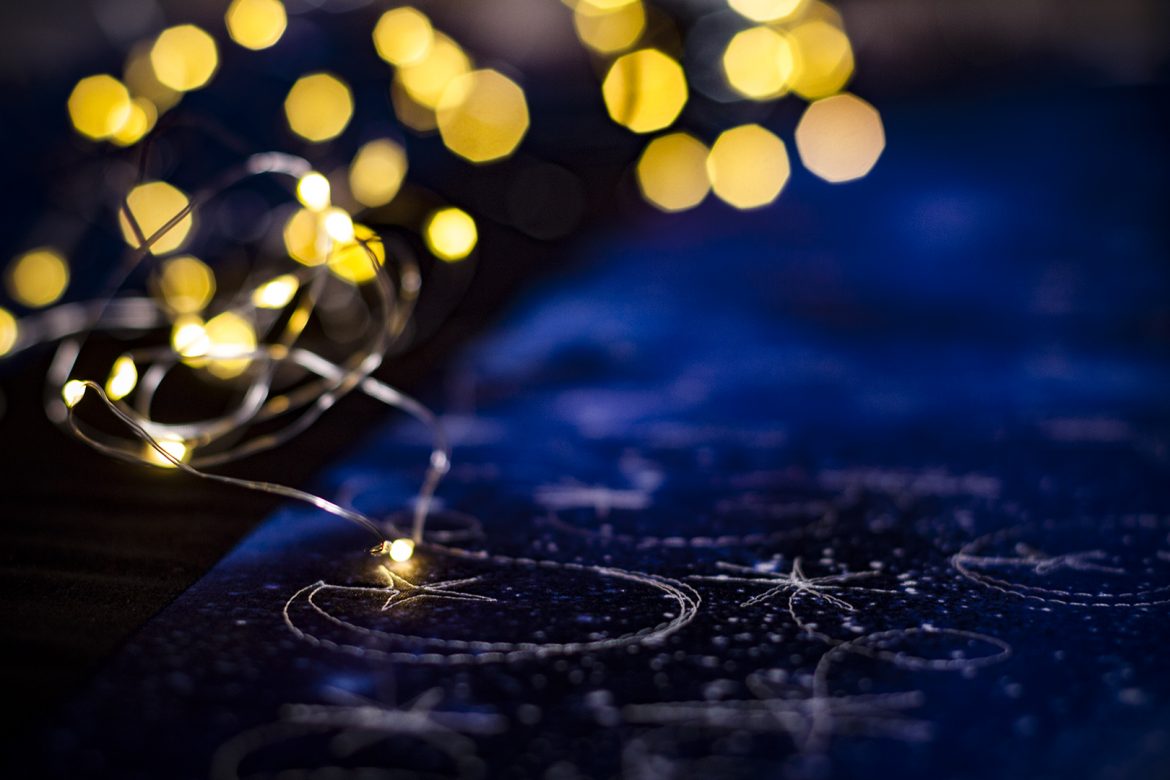 Frosty Stars – Little Box of Sunshine
We've been busy working on our latest Little Box of Sunshine and Bag of Moonshine! Curious? Watch the trailer to find out more.
Our Sunshine and Moonshine boxes and bags help you to build your thread stash, learn new line designs and create a nice stack of machine quilted postcards to send out to your family and friends.
The Basic Box we call it the kitty. for £19.99 + postage you get:
a 2,000 yd. cone of Fantastico Pixi Dust machine quilting thread from Superior Threads
a downloadable pdf file of starry postcards
access to our Frosty Stars video tutorial
The Super Box comes full of goodies! for £29.99 + postage You get:
a long quarter of starry theme fabric
2,000 cone of Fantastico machine quilting thread called Pixi Dust from Superior Threads
2 Lace White pre-wound bobbins to match each with 118 yds. of Bottom Line thread
4 unique starry postcards and a pdf file that lets you print more
a short roll of paper for doodling line designs
ribbon, beads, sequins and buttons for embellishing
special LED light tweezers so you can see to clean out the inside of your sewing machine

a surprise treat

access to our Frosty Stars video tutorial
Our Little Bag of Moonshine for £19.99 + postage you get
a 1090 yd. cone of variegated silver metallic thread from Superior Threads
a pdf starry postcard file so you can print your own postcards
access to our moons and planets line designs video tutorial
Want it All? You can get our REALLY BIG BOX with all the goodies in the Super Box of Sunshine and the Bag of Moonshine for £39.99 + postage. That's TWO cones of machine quilting thread and TWO video tutorials plus all the extra goodies in the Box.