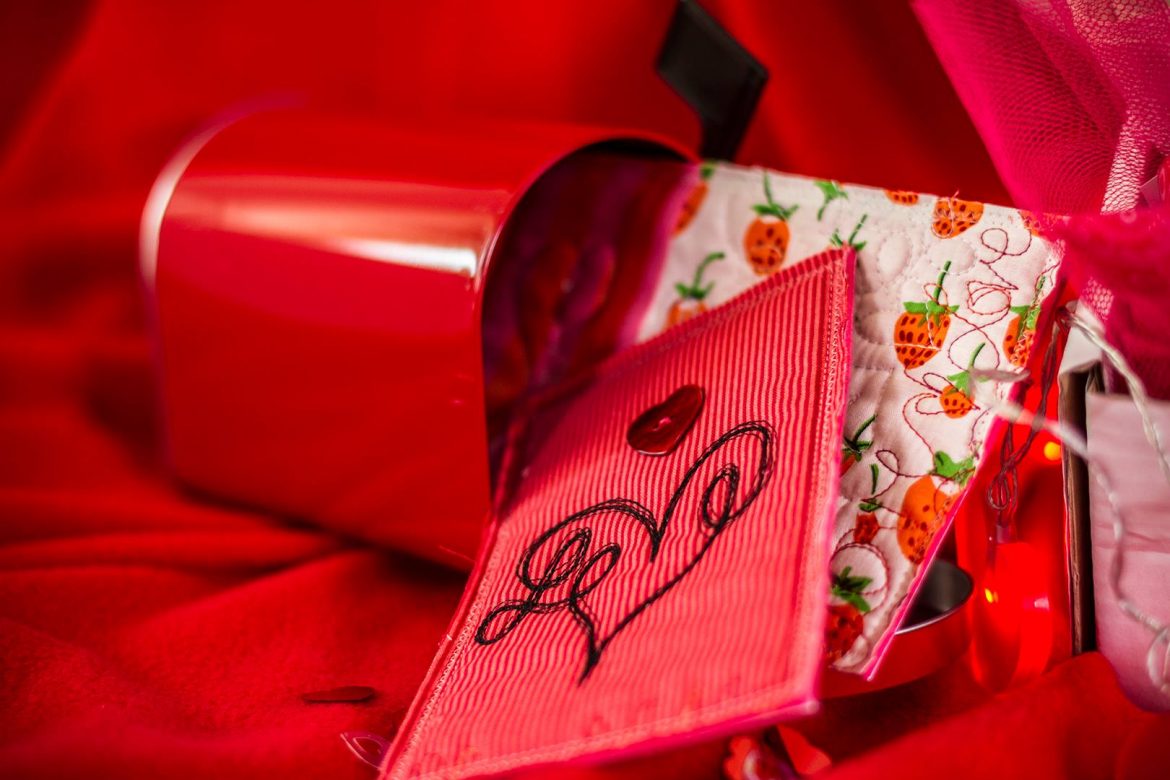 Valentine Hearts
I love Valentine hearts. Over the years I've extended the reach beyond the obvious romantic view to include my kids, mom and auntie, my sister and friends, my quilting buddies and lots of people that I'm just grateful for. We've sent this month's Valentine Hearts Box of Sunshine out early so you'll have it in time to make valentine postcards for all the people you love too.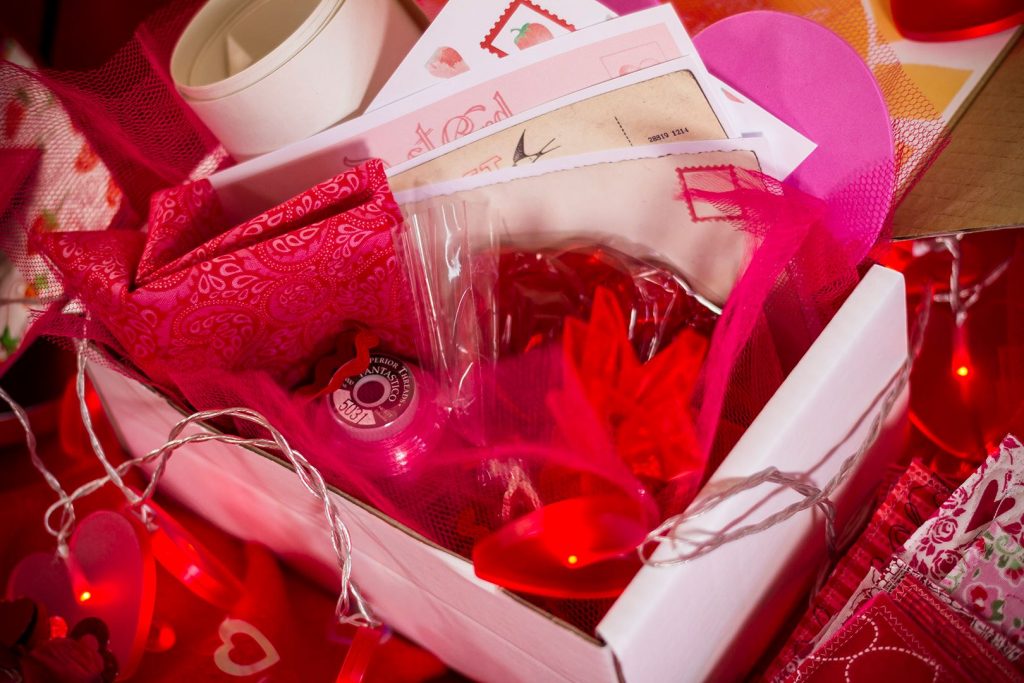 We posted them today and here's a sneak peak into the box. There's some pretty pink and red paisley fabric to get you started. It will be easy to find other fabric from your stash to make up your practice piece.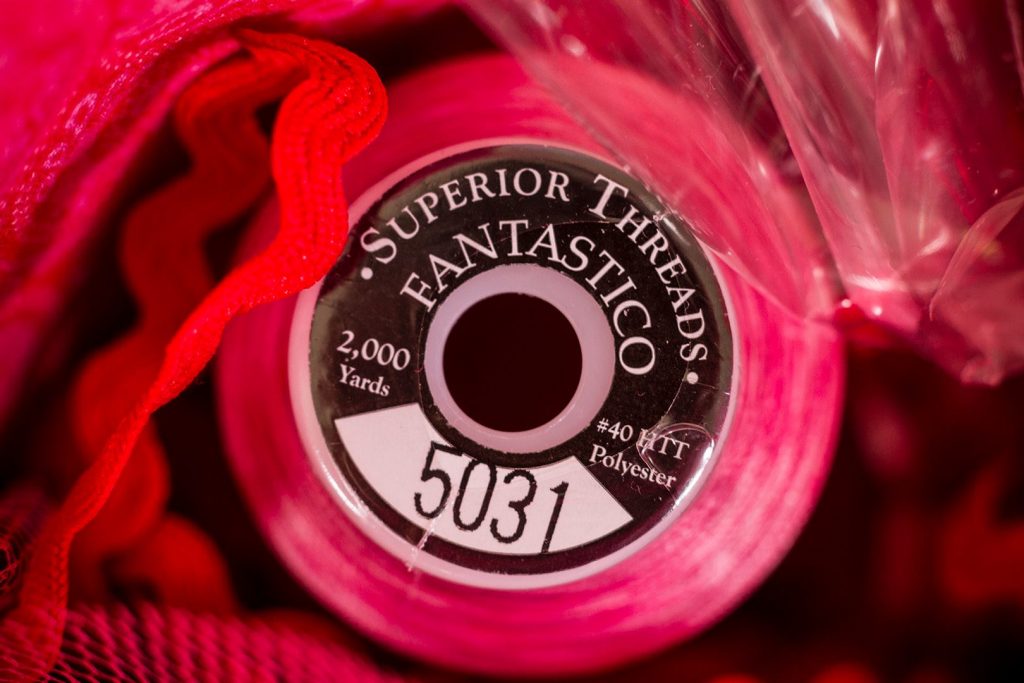 Here's a gorgeous 2,000 yd. cone of Fantastico called Giggles with EVERY shade of pink, perfect for stitching our loops and hearts line designs.  There's a lovely selection of post cards. pink and red pre-wound bobbins, gingham ribbon and red rick rack and this gorgeous little cone of sequins, beads, buttons and stick-on gems for embellishing. There's a special sweet treat too.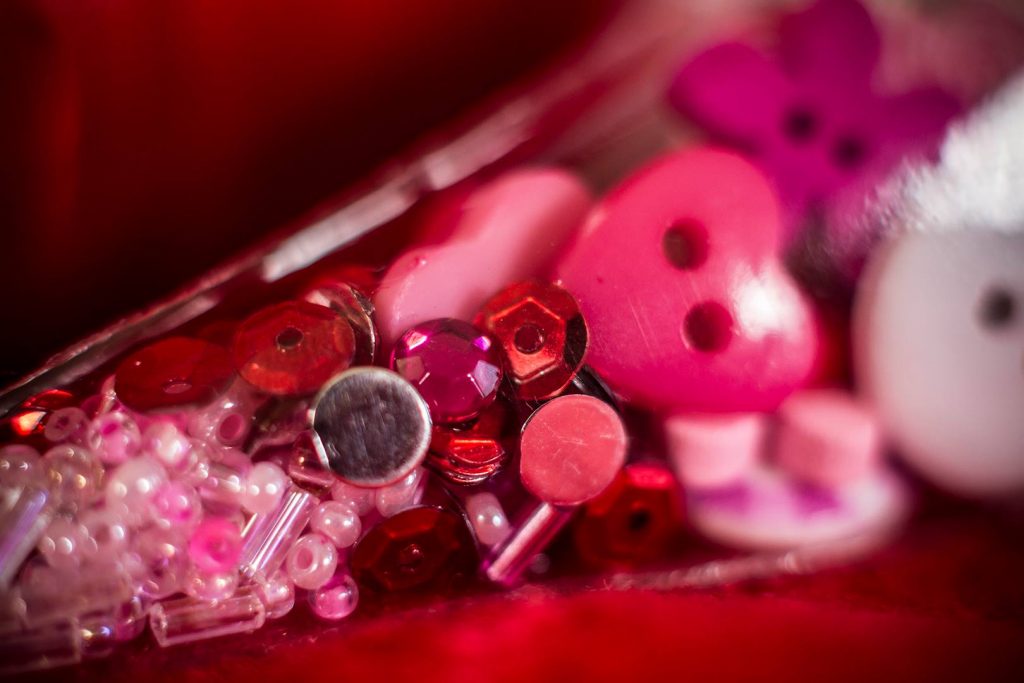 Embellishing is so fun and it makes each card unique. We've made lots of Valentine themed downloadable paper post card backing this time. so you'll have lots of different backings to choose from.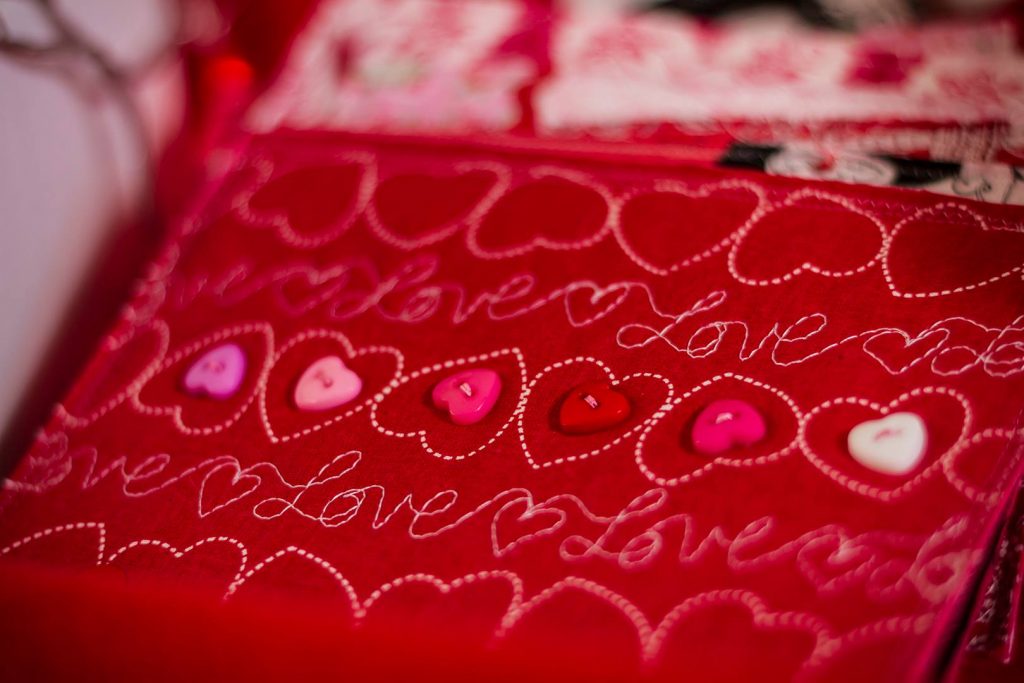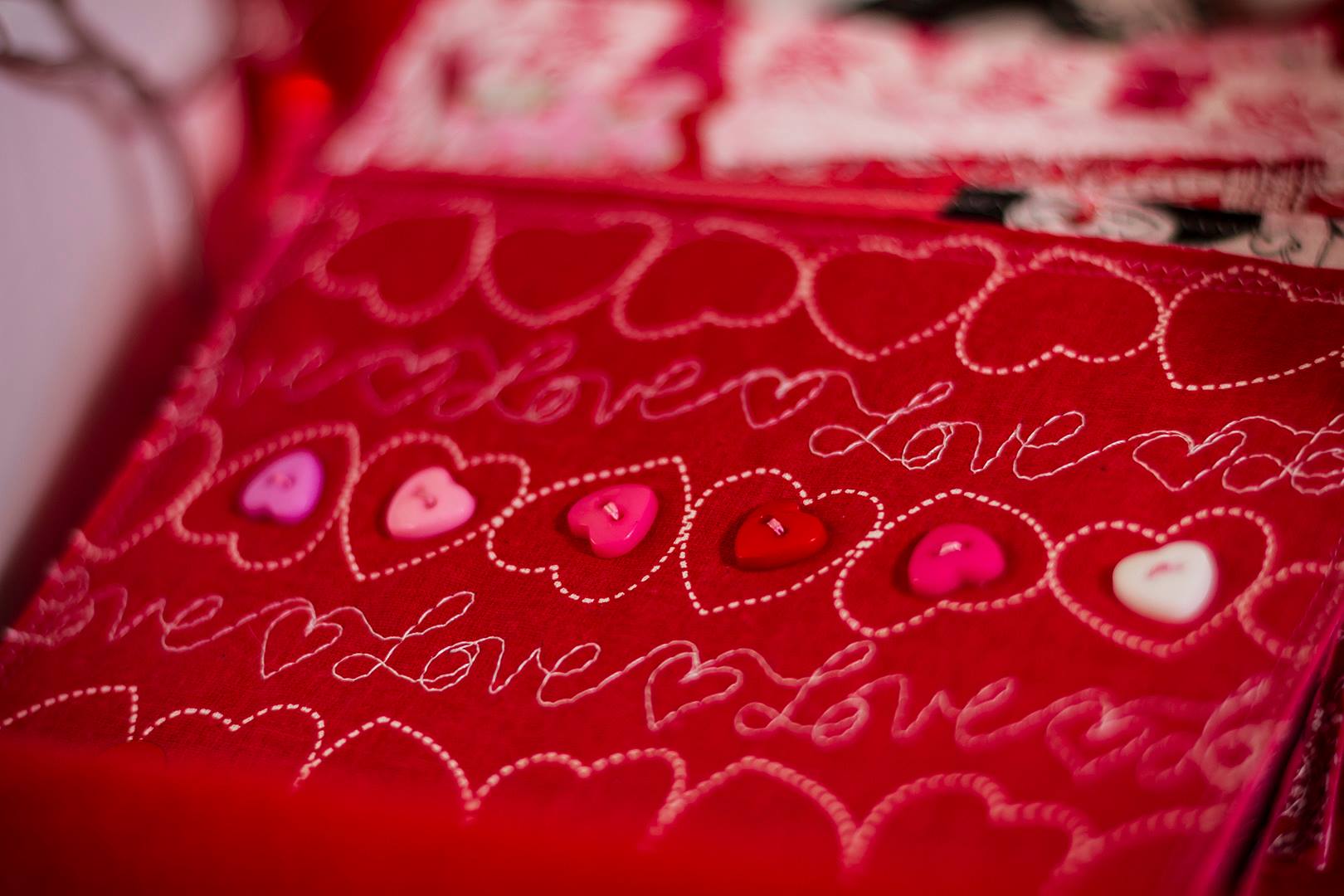 The buttons just make this card, And the Stick on Gems add some sparkle to the strawberry post card below.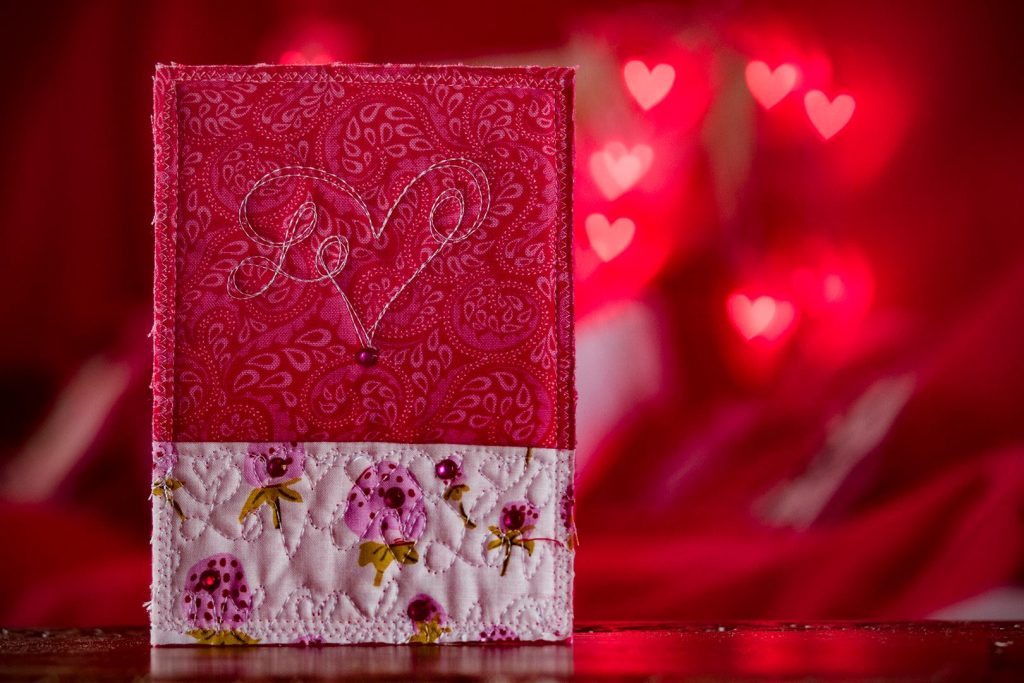 Our little bag of Moonshine features this glorious Magnifico 3,000 yd cone called Happy Red. The Moonshine tutorial plays with love letters: teaching different ways to stitch the word LOVE. You can visit our membership page to have a look at our trailer. We've got everything to need to learn new line designs, build your thread stash and create a stack of Valentine postcards to send out to all the people YOU love.