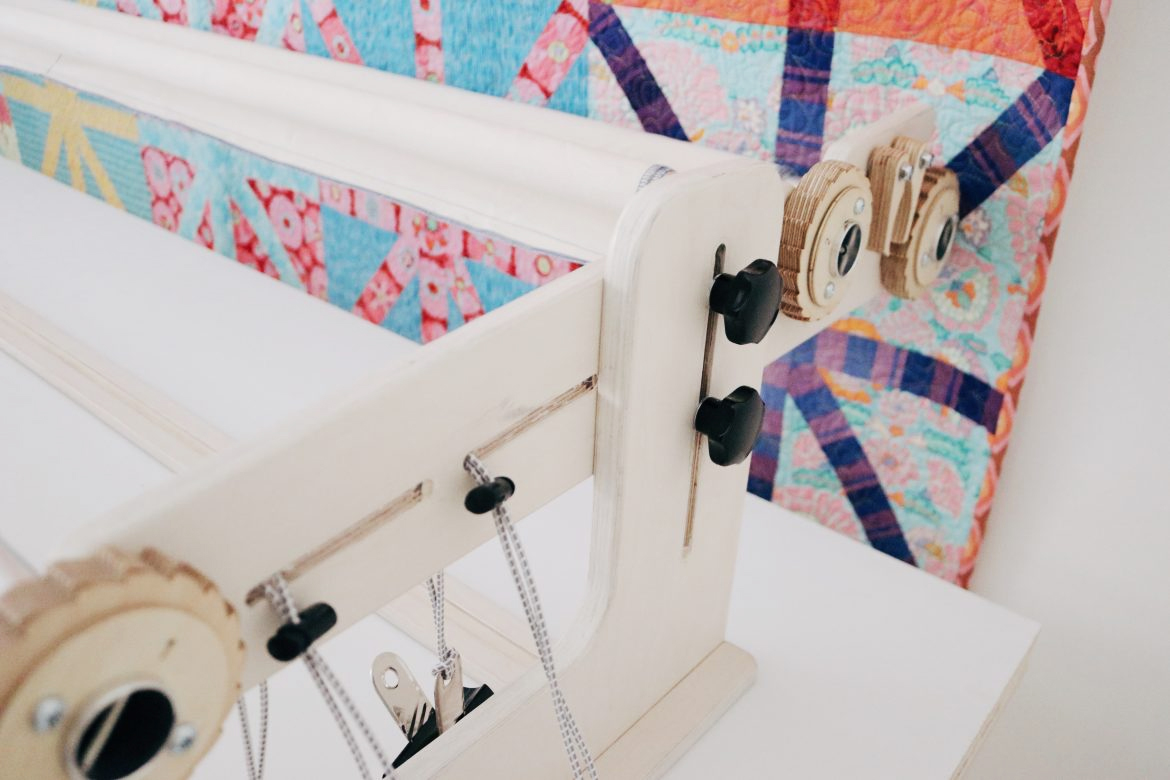 Quilting frame update makes it easy to switch frame size
Rosie takes us through our new quilting frame updates. 
We LOVE our frame (just in case you didn't realise) - it's the easiest of its kind to assemble and disassemble, it's got a beautiful look and feel thanks to the crafted wood design, and it allows for such smooth free-motion movement that quilting projects get finished in no time. It comes in three sizes - 6ft, 8ft and 10ft. The tricky thing has always been deciding which size to go for - something which, with our tweaks, is now not so tricky!
Responding to a need for increased adaptability.
Most people use two factors to choose the frame size that is best for them. First is the amount of floor space available to set it up. Second is the size quilts they like to make. But what if this changes? Perhaps you move to a larger studio space or a smaller one? What if someone who always did smaller projects decides to take on a king sized quilt? What if someone with a big frame wants a smaller version to take it on holiday? Our life styles are often changing. So we decided to change our frames too. Our original frame design gave the fabric poles for the larger 8 and 10-foot frames a slightly thicker pole. This was to help them cope with the greater weight of the larger quilts. Unfortunately, this meant that the fabric poles were not interchangeable. This year we decided to give every size frame the exact same poles. This would make it super easy to adapt the frame for any project and any studio. Now the frame can be up-sized or downsized as needed in the future by simply purchasing another set of fabric poles and tracks.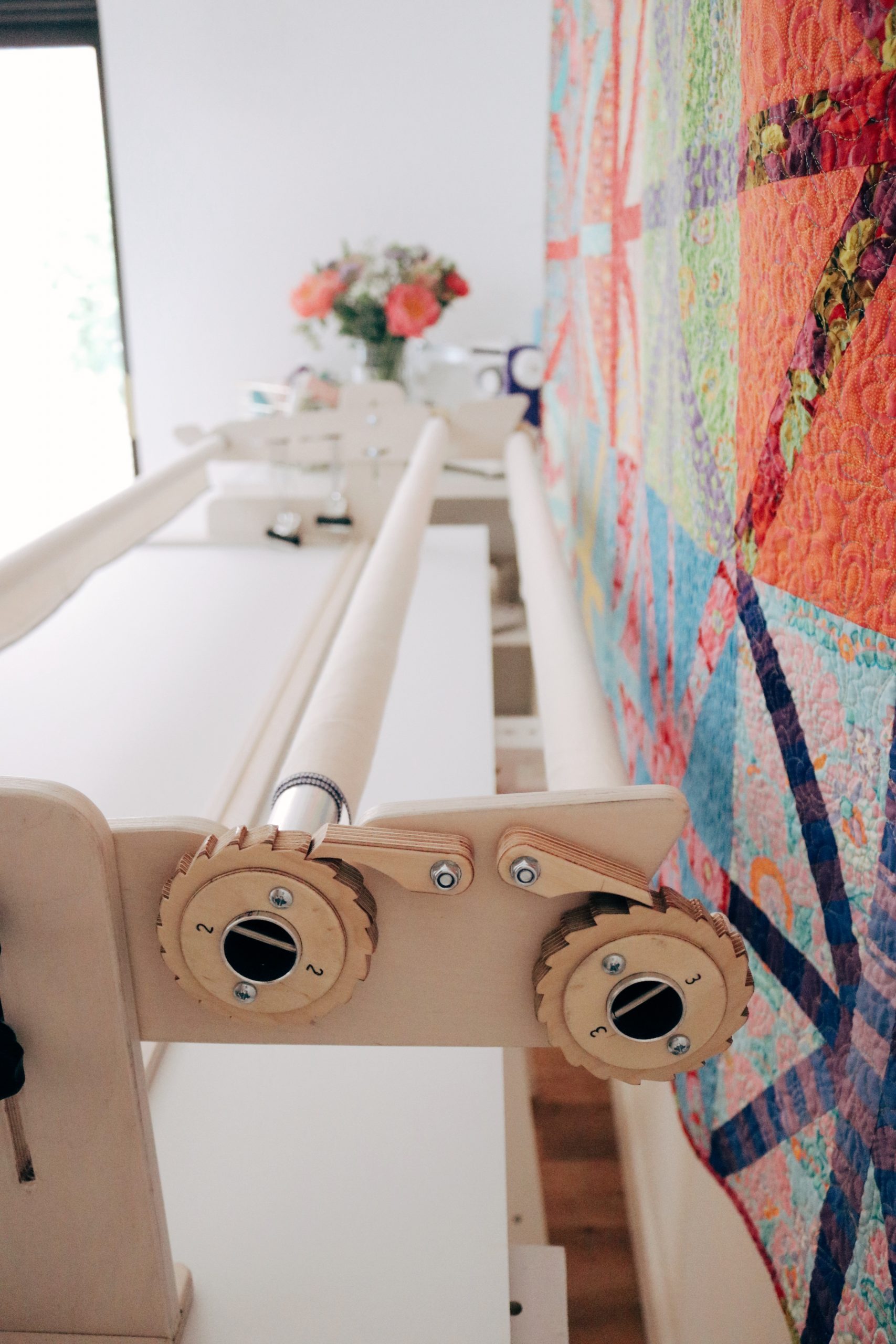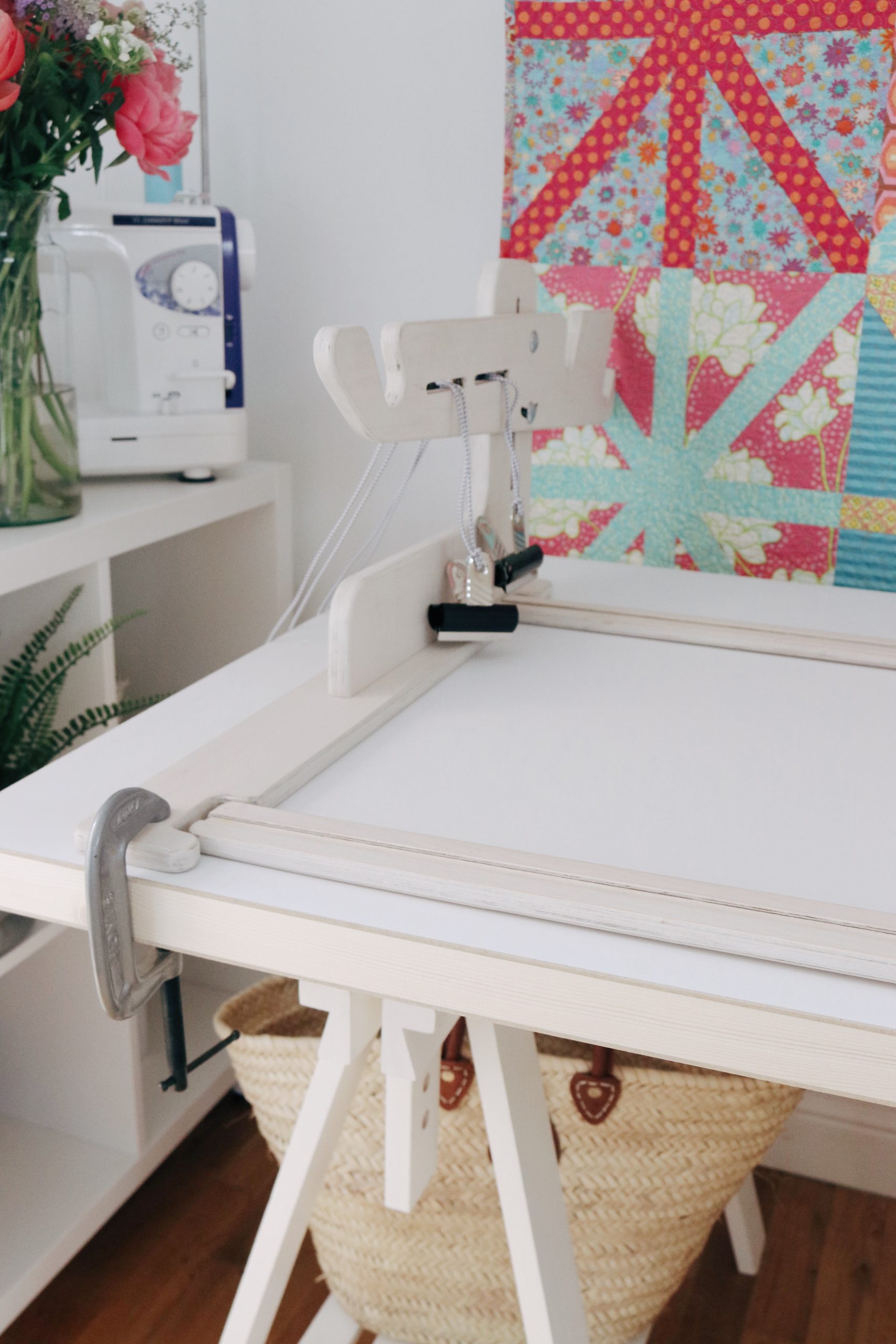 Switching between quilting frame sizes now couldn't be easier.
Now, we've updated the frame so that all the pole thicknesses are the same no matter which length you go for, and all the beautiful wooden end-pieces are designed the same way no matter which size you get, so that upgrading and switching between sizes couldn't be easier. This is great if you're thinking about getting a frame but aren't sure you have space for a big one. You can get a 6-ft or an 8-ft, and if the space later becomes available then you can simply upgrade to a 10-ft by getting new poles and tracks. Similarly, if you get a 10-ft and then have to switch rooms or move home, finding you no longer have the space, you can easily downsize your frame.
The upgrade also means you can have lots of projects on the go at once. From smaller postcard projects and pretty little quilts to bigger, king sized bed quilts or beautiful, intricate pictorial wall-quilts, the adaptability updated frame design means you can master the art of multi-tasking and have three different lengths of poles and tracks for different projects - and essentially become a #quiltingqueen.
Multiple sets of poles are also a great way for more than one person to share the same frame.
Huddersfield University's Textile department recently bought 2 Machine Quilter frames, each with multiple sets of fabric poles so that their students could each have their own set. Each student would load their project on the poles and drop them in the frame for their workshop session. Then, when their time was up, they would just lift their fabric poles with the project attached, off the frame, store it in a corner and the next student would come and drop their fabric poles in the frame and get on with their project. When the original student's next turn came,  she simply dropped the poles back in the frame and adjusted the frame tension. Then she was ready to carry on quilting or free motion embroidering right from where she left off. We think this is a very clever use of our Machine Quilting frame!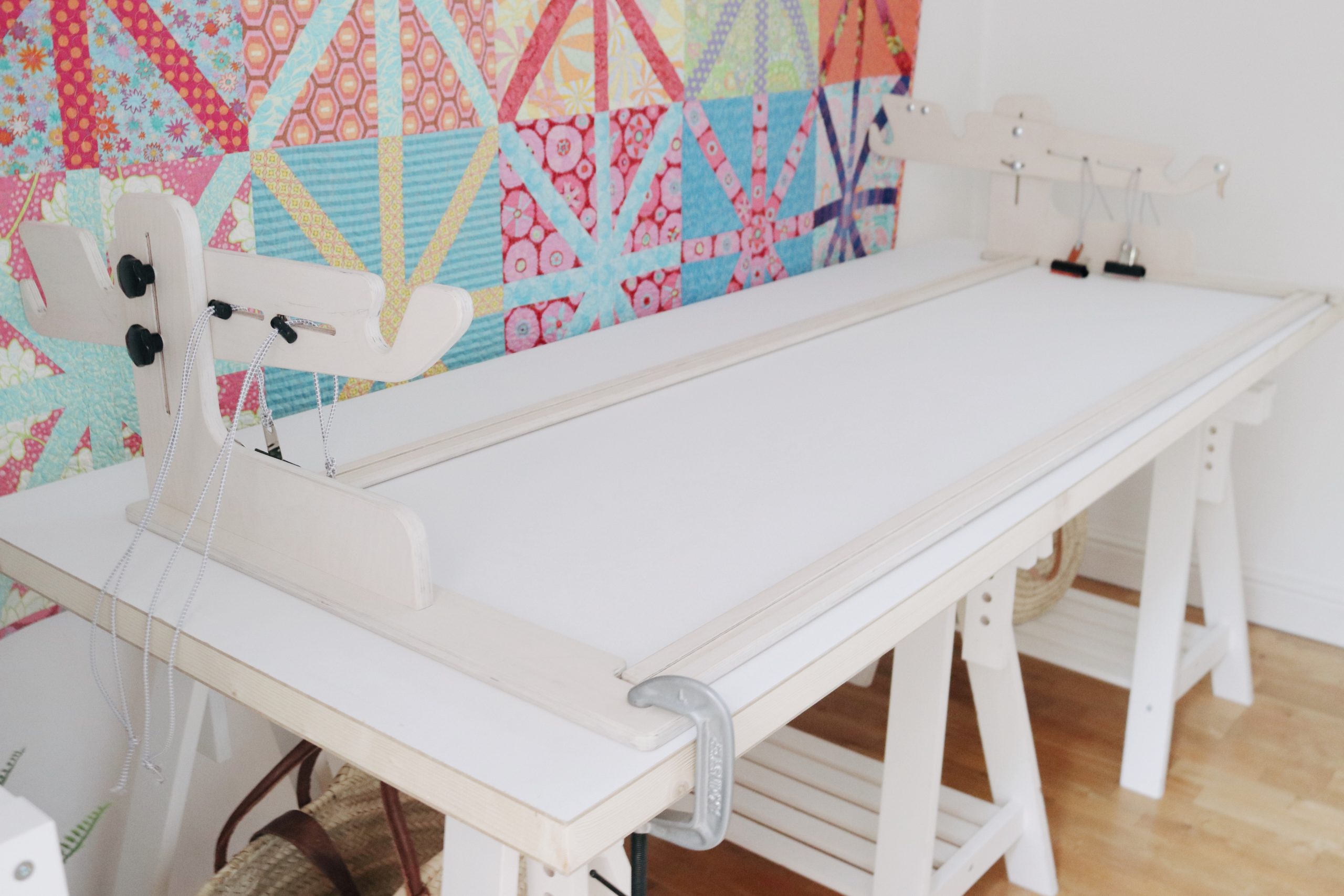 All end pieces now transferrable between frame size.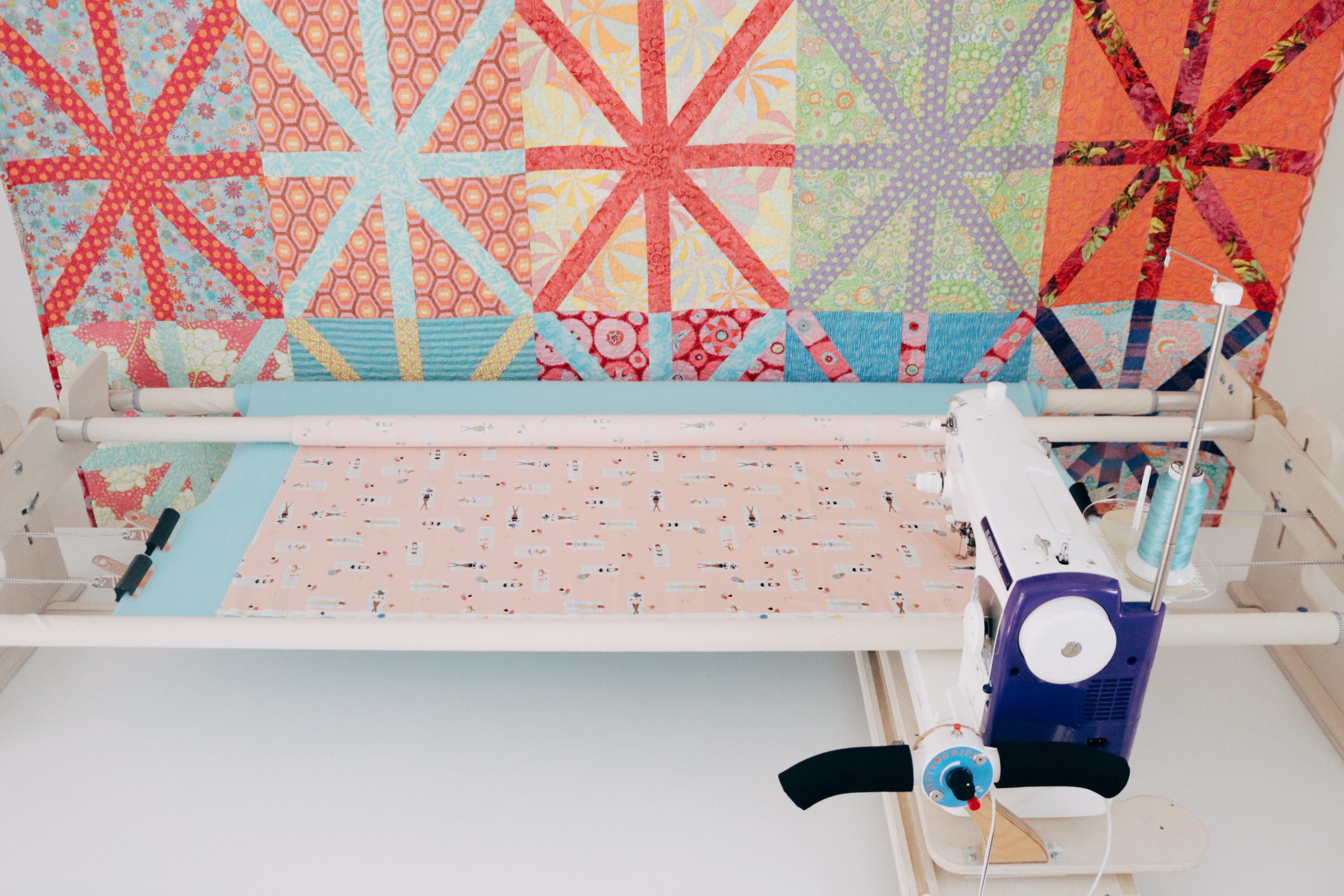 Easily switch between projects with multiple sets of poles.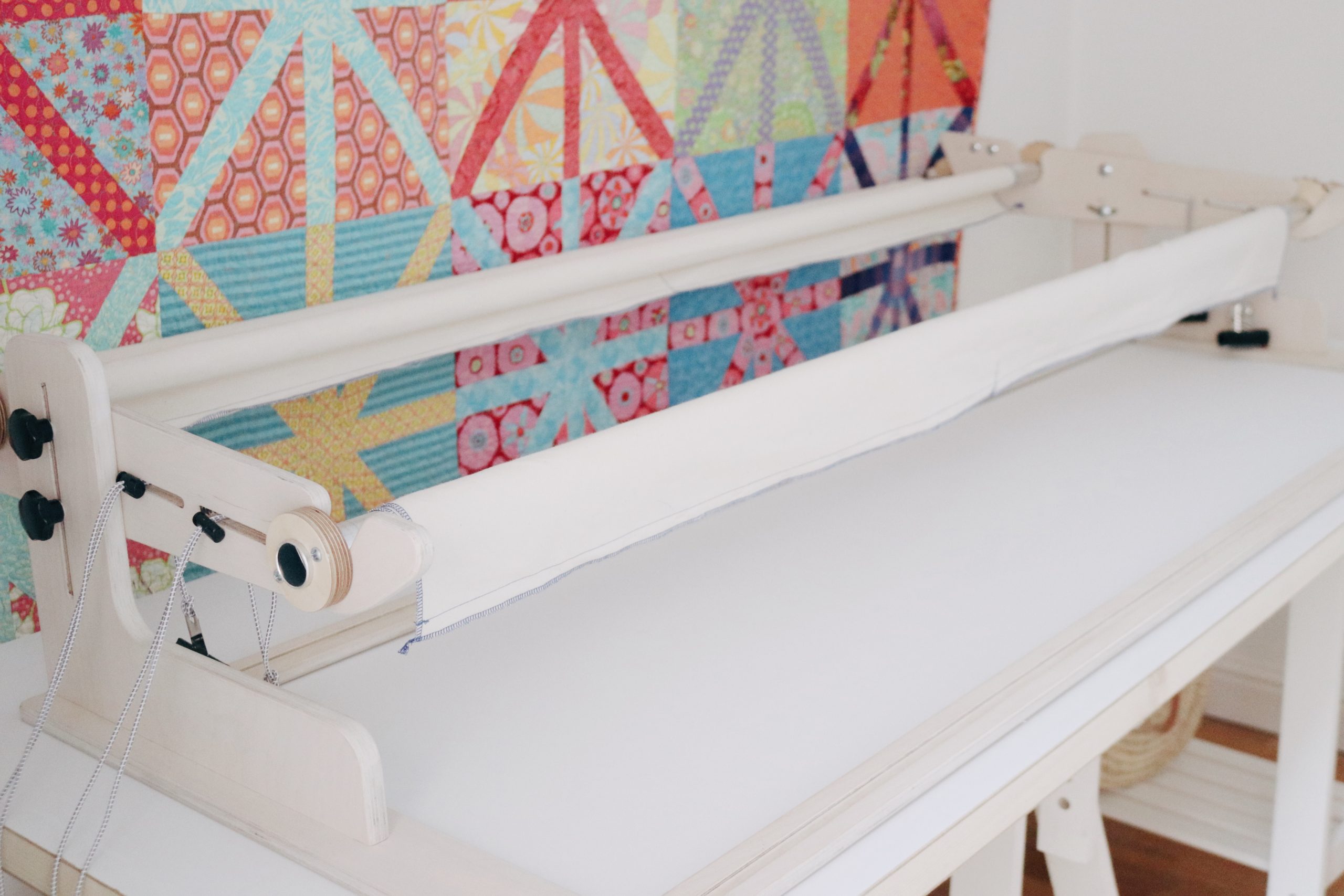 Poles now all have same thickness, regardless of frame length.
So there you go, "practically perfect in every way!" - Or, moving from Mary Poppins to paraphrase Edna Mode: "it's adaptable darling, dat's a new feature."
P.S. - who can't wait for the new Incredibles? Me!! (No spoilers if you are one of the lucky ones in the States to have already seen it! We are patiently [sort of] waiting till July 13th. UGH.)
Find out more information on our online shop or contact us.
---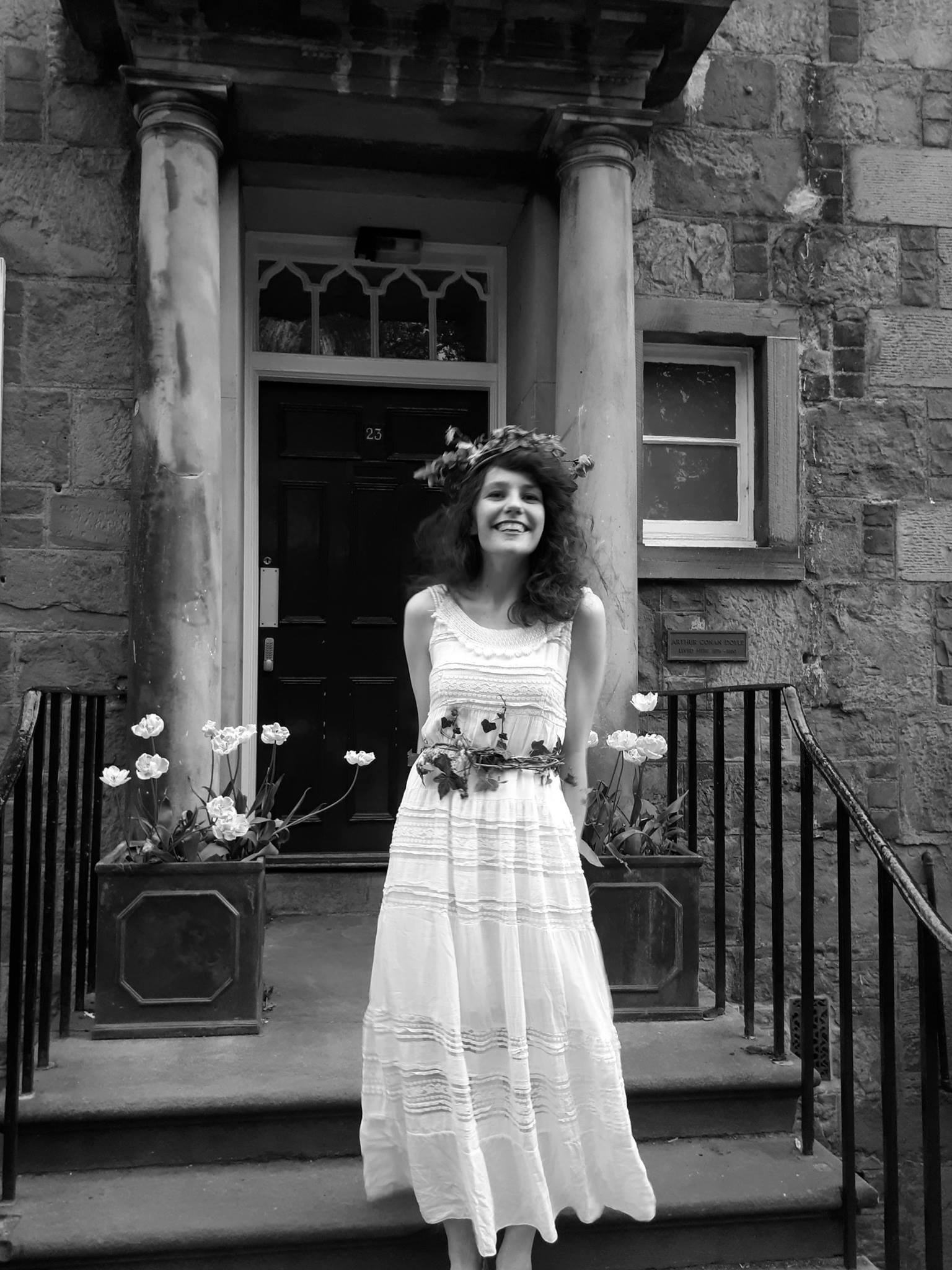 This is a guest post from Rosie Milne.
Rosie's an architecture student and graphic designer, and has been working with Martha for a few years now. She loves John Mayer, is obsessed with fonts and colour palettes and can probably be found with her nose in a book and a coffee in her hand when not downloading fonts or constructing architectural drawings.