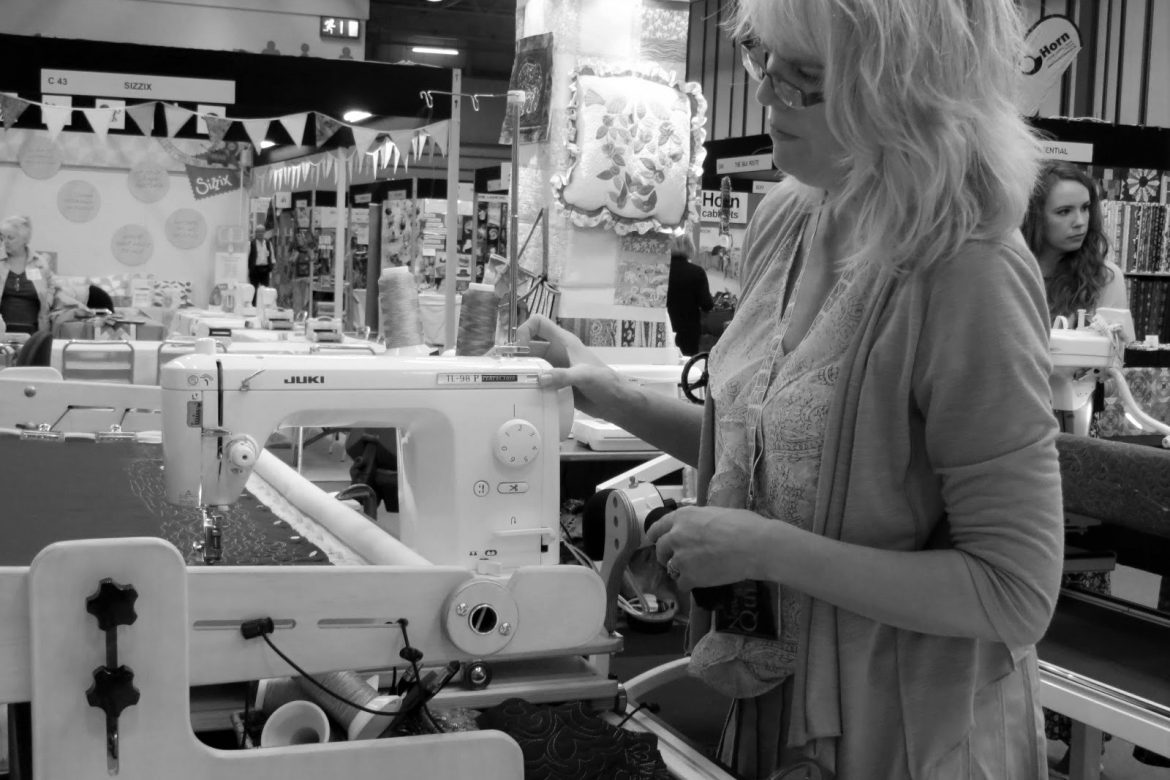 2 Weeks to the Festival!
Find us at stand A46.
The Festival of Quilts is our really BIG show and it's coming up soon. We can't wait! You'll find us at stand A46 under JUKI sewing machines brought to you by Franklin's Group the UK Distributors.
JUKI has just brought out an updated version of the TL 98 P straight stitch sewing machine. It's called the TL Quilt Virtuoso Pro Mini and it's only mini in relation to the 2200QVP long arm. We think the perfect tool for machine quilting on a frame just got better! Come and test drive this on our NEW Machine Quilting frames.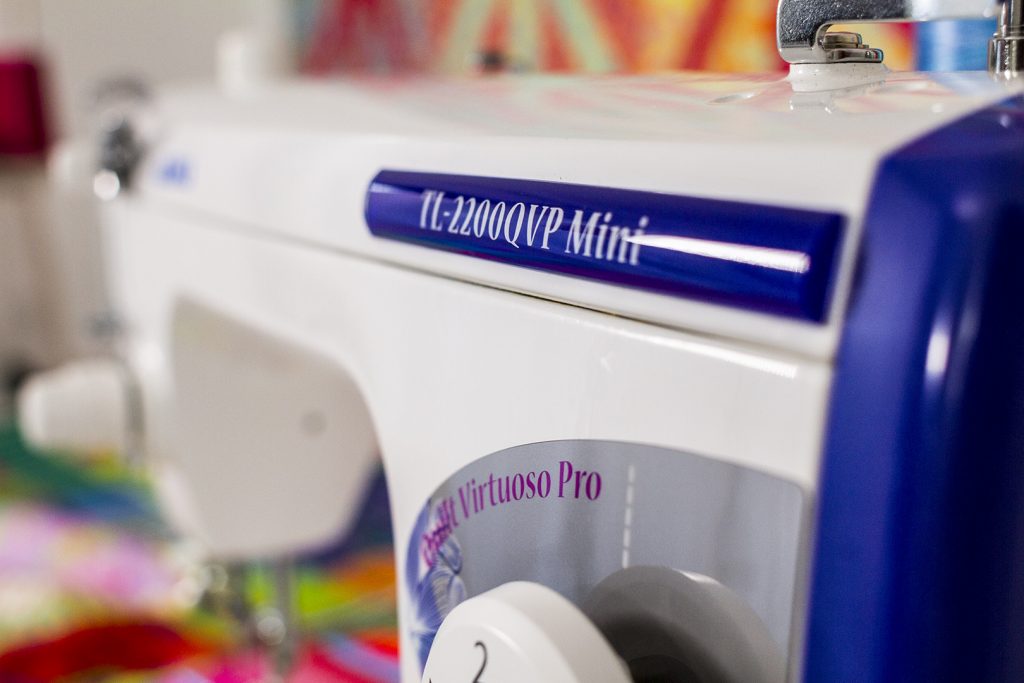 Here's a peek of the new TL QVP Mini seen through the arm of the 2200 QVP long arm. Notice how the shape of the arm on both machines is similar. The extra length of the arm is proportional to the extra height. See how the extra length AND height of the arm allows room for the fabric poles to fit under the arm.  It's this extra height that leaves room for the magic to happen.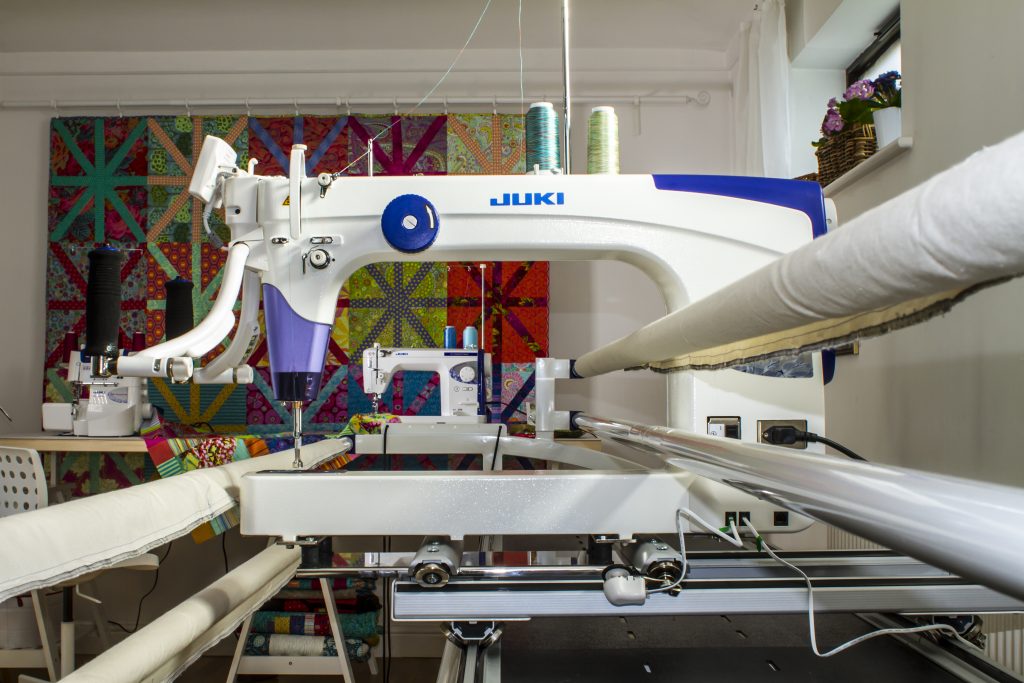 We'll also have a great selection of Superior Threads on hand for you to Try and Buy. This year we have a big surprise in store… Watch this space to find out more! See you soon at Stand A 46!